ANIMAL COMMUNICATION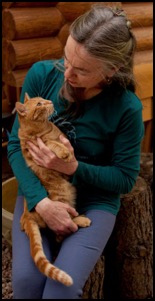 Is it really possible?

Have you ever wondered if you could communicate with animals?

Is there a way to understand what your dog, cat, horse, and even wild animals are thinking and feeling?


You can tap into the universal language of all species through telepathic communication with animals.




Learn how to communicate with animals
through the work of Animal Communicator founding pioneer,
Penelope Smith, author of classic books,
Animal Talk, When Animals Speak, Animals In Spirit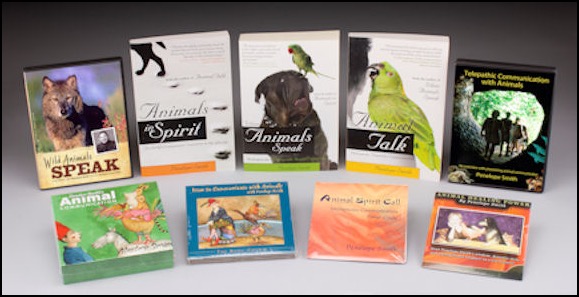 A complete program for you to learn animal communication








Other Features

ACCAW Prayer Circle Prayers and spiritual healing for you and your animal companions

Meet Penelope - interview and photos of the animal family, home, and land

Animal Communication Tips - articles and stories about animal communication, animal consultation information, dolphin & whale messages

Animal Communicator Blog - a lifetime of animal communication adventures and teachings

Products - books, audio, video, teleseminars

Resource Links - holistic animal services

Penelope's professional Facebook page



YouTube Channel



Visitor Comments
Your website is easy to navigate, to the point and has beautiful colors and design.
I'm so happy I found your website. You answer so many questions and remind me how we are all connected. Thank you! I will be an avid reader and checking your blog often.


Elegantly designed, without clutter, and yet very informative.


Lots of interesting animal and nature articles. Regularly updated so you know there is always something interesting to come and read on a regular basis.
I always love visiting your website which feels so expanded and peaceful. I've meditated on the picture under Prayer and Healing Circle Fountain of Energy on the ACCAW page, and found great comfort there.
I have explored your website extensively, and watched a pre-recorded webinar, where you answered guest callers' questions and communicated with their beloved animals in spirit. I found solace in your ability to connect with the spirits of your guests' departed animals. Your website has been a source of inspiration, empowerment, and re-assurance that my soul-mate is forever with me in spirit.


Your website is wonderful. The information is amazing and I love to read your blog. Thank you so much for such a wonderful gift.


Compassion flows from your site like mama's milk. The world needs these oases. Wonderful.

Really like your website! I appreciate the in-depth info on Penelope, her courses, the books and other publications. The info is very complete - one stop shopping! The technical aspects of it are very attractive also: the graphics, colors, and this feedback request. In contrast to many other websites I've seen it is one of the more efficient and effective.


Header Logo illustration by Capucine